The garage is generally the most under-utilized space in the home. Although it's an extension of the home and is the dumping ground for everything that doesn't fit in the house. That's why having a plan for your garage storage is huge for organizing the entire home. When the holidays roll around and the sports seasons change, your home is ready no matter what time of the year. 
Closet Concepts Inc will maximize your garage storage space with custom garage cabinets and wall storage solutions tailored to your family's activities. You'll be able to find exactly what you're looking for when you need it and wonder how you ever overlooked this valuable, extra garage storage space.
Wouldn't it be great to have a designated space for your yard equipment, tools, sporting goods, shoes and even toys? Whether your needs are big or small, we can meet them all. Our storage systems make more room by getting everything off the floor and out of sight.
Units can incorporate work benches, baskets, ski holders, hooks. The options are endless.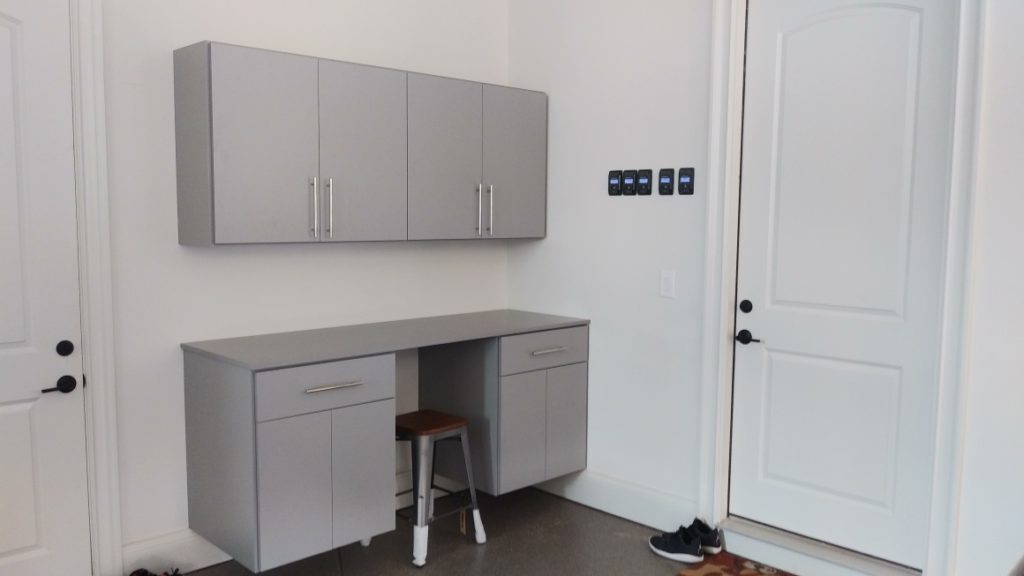 From simple cabinet storage to hardworking workbenches, our home organization options are sure to fit your space, style and budget. Closet Concepts Inc offers custom cabinets in standard and wood grain finishes to compliment your home; movable, durable storage racks and baskets that hang on a slat wall for toy and tool storage; mudroom lockers and bench storage that makes hats, backpack and shoe storage simple; and passion centers for golfers, gardeners, gear-heads, sports enthusiastic, and anyone who enjoys outdoor activities.